Creative Valentine's Day Makeup Look
Difference Between Professional Makeup Artist and Makeup Enthusiasts?
Have you started looking around for some Creative Valentine's Day Makeup Look? I've decided to go ahead and create a quick and simple makeup look on my day off because I know February 14, 2022 will be here before we know it. Let start off by saying I am not a professional makeup artist I would like to say I am a makeup enthusiast. The difference between the two are professional makeup artists are able to work on all skin textures, face shapes and understand color theory. Now for makeup enthusiasts they have a passion for makeup and give reviews based on sampling new product that hit the market. Becoming a licensed cosmetologist we did learn about makeup and the fundamentals. The course was very brief, from my personal experience hair coloring and makeup color theory go hand and hand.
Passion For Makeup
My interest in makeup started at the age of five. This was in the 90's and the children's makeup kits would break me out so bad. Even with the severe irritation I kept going back for more which flared my eczema up even more. I strayed away from my love of makeup because of my skin condition and I was very disappointed. Once I got my eczema under control I started dabbling with makeup in middle school and high school. I will see if if I can find any pictures and attach them on here because you couldn't tell me I wasn't cute.
Creative Valentine's Day Makeup – Eyeshadow Palette
There are multiple pallets you can purchase that has specific colors geared to Valentine's Day. For an example Morphe just dropped a palette named 9Y HEART CANDY ARTISTRY PALETTE and the colors are lovely. The price is only $12.00 and you really get a bang for your buck. I would recommend purchasing a large palette, so that you won't have to purchase something new for every season. My recommendation would've been coastal scents but they no longer are in business. My second recommendation would be this Gaga Professional 252 Colors Ultimate Eyeshadow Eye Shadow Palette. This palette can be used for any and every look and you will not be disappointed.
Eyeshadow Application Steps
To see how I Invented my Creative Valentine's Day Makeup Look, I will embed the video of me creating this look. When achieving any makeup look remember just go with your gut and don't overthink the process. Make sure you use clean makeup brushes and blend away. if You'd like to schedule a Valentine's Day Blowout At your location Or need A mobile Haircut click here. Happy Valentine's Day and make sure you stay safe!
Items Used To create this Creative Valentine's Day Makeup look Listed Below
Foundation: MAC NC 45 @ NC 55 Eyeshadow Palette: Coastal Scents Dupe Blush: Juvias Place: Blushed Rose Eyeshadow Palette Highlight: The Saharan Blush Palette Vol II By Juvia's (ZOBA ) Setting Powder: Loreal Infallible Pro Sweep & Lock Setting Powder Lashes: Poppy & Ivy Lashes (Elizabeth) Lash Glue: EBIN NEW YORK Grip Bond Eyelash Adhesive Framar Gator Grips Pink Hair Clips: https://amzn.to/3ghfwFp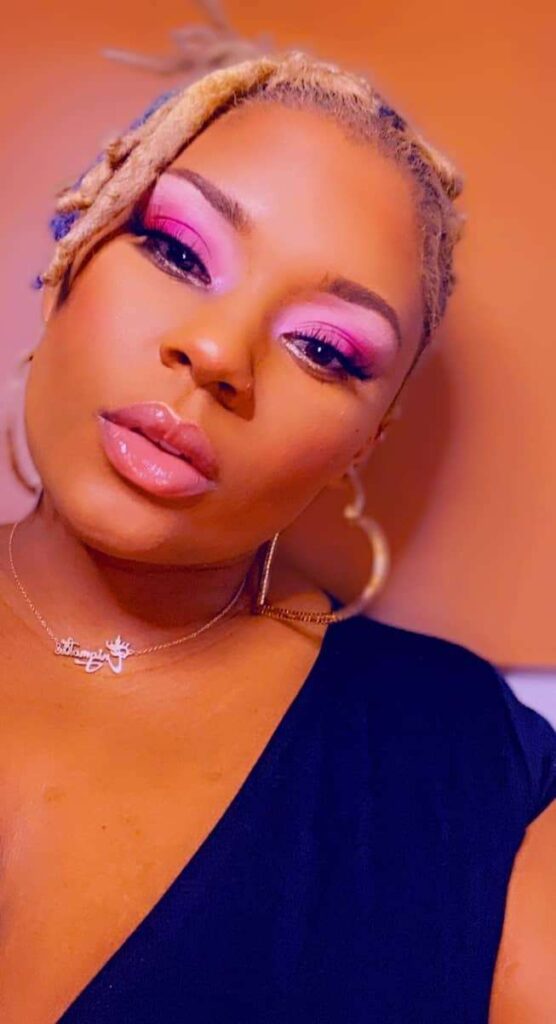 If you would like to to see the behind the scenes make sure you follow my social media pages. I'm primarily active on Snapchat and Pinterest. For bloopers and more in depth content of this Creative Valentine's Day Makeup look click here. If you ever need any quick tips or tricks just send me a direct message or video and I will get back to you as soon as possible.
Beauty Quote For The Day: "Makeup is malleable and mercurial: The biggest joy I have every day is the opportunity to create, to play, and to invent with something I've loved forever." – Pat McGrath